July 18th, 2012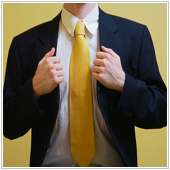 Since the announcements were made that Microsoft 8 would be an OS that runs on both mobile devices and PCs, rumors were abound that Microsoft was developing a tablet. A few weeks ago, Microsoft put these rumors to bed and finally announced its tablet, Surface. The announcement wowed many critics and raised the eyebrows of many IT professionals.
The tablet market is a highly competitive market, one where the iPad reigns as king (for now) and every other tablet brings something different. In general, the goal of most tablets is to replace the computer/workstation with a highly mobile device. Microsoft's Surface is one step closer to making this happen.
About Surface Microsoft announced two versions of Surface. The first version has a 10.6 inch display and will run Windows 8 RT, the tablet version of Microsoft's new OS. The on-paper specifications indicate this will be a powerful tablet. The second version also has a 10.6 inch display, but will run Windows 8 Pro and be able to hook up to a variety of monitors. This tablet should be able to completely replace desktop PCs.
Both of these tablets, as they are, will be ideal for businesses already running Windows, which is the vast majority of businesses. Microsoft is working with software developers to make it as easy as possible for their desktop software to be turned into apps that can be run on the RT version of the tablet.
While these two tablets sound good on their own, it's the accessories that really separate them from the competition. Surface will have a cover similar to the iPad 2's - the one that doubles as a stand - the only difference being, Surface's cover is actually a laptop keyboard complete with trackpad. Beyond that, the tablets also have a kickstand for support while using the keyboard, and the Pro model will come with a pen that can be used for navigation.
At this time, no release date has been announced, though it is expected that the RT version will be available when Windows 8 launches, with the Pro version coming three months after. This will most likely be in October for the RT version, and Q1 2013 for the Pro. As for price, Microsoft has said they will be priced to compete with other similar tablets, which should put the price between $200 USD and $700 USD for the RT, and upwards of $1,000 for the Pro.
We predict that the RT version will be a great seller in the public market, but its the Pro model that small businesses will really adopt. Who wouldn't want to be able to pick up their office computer, close the cover and take their whole office with them, wherever they go. Are you excited for the Surface? How do you think you will use it in your company? Let us know below.

Published with permission from TechAdvisory.org.
Source.