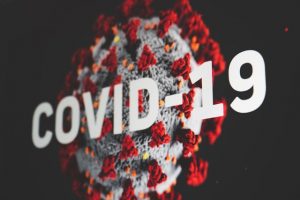 Consumers and businesses are already dealing with the huge impact of COVID-19. As governments and private businesses continue to find ways to deal with the coronavirus pandemic, they turn to all available technology resources. In the long term, expect the following changes in the use of technology.
Increased reliance on communications technology
The need for remote interactions and stronger communications technology will inevitably increase. Businesses are expected to immediately adopt things like 5G technology to enhance communication speeds and performance.
Meanwhile, specific industries like healthcare will adopt technologies that optimize current processes. This includes using telehealth platforms that will let healthcare providers diagnose and issue prescriptions remotely. To do that, they need 5G-powered systems that will efficiently facilitate consultations.
Many companies have already shifted to remote work setups. Business leaders now and in the foreseeable future will use more platforms that efficiently facilitate collaboration with colleagues, business partners, and customers. Tools that will let them achieve this include teleconferencing solutions like Zoom, Microsoft Teams, and others.
Digital ways to network
Now that many businesses of all sizes have shifted to remote work, it follows that events, conferences, and a variety of gatherings worldwide such as tech conferences have been canceled. This is to curb the fast spread of the coronavirus.
Certain organizations will forgo in-person networking events and business meetings and will explore online avenues to maintain business opportunities. Again, this could mean turning to telecommunications tech that offers reliable connectivity and fast speeds.
A boost in cashless transactions
Paying in cash is quickly becoming a thing of the past due to recommendations of healthcare authorities like the World Health Organization (WHO). This is to limit the spread of the virus that can spread through cash. More than ever, businesses must explore ways to implement measures that restrict cash payments, if not eliminate them altogether.
In other words, contactless payments will now be the norm in many countries around the world. This certainly applies to small businesses, too. Because of the pandemic, businesses across industries are expected to quickly adopt mobile payments and other forms of electronic payments.
Growth in eCommerce
As the general public drastically limits time spent outdoors, brick-and-mortar stores experience less and less foot traffic. Businesses that have adapted to new ways of product and service delivery would find themselves increasingly maximizing online purchase options for their customers.
However, the logistics involved in delivering goods and services could prove overwhelming for many businesses. For instance, they may have to adjust order fulfillment models to align with shifting demands. That could mean increasing the workforce in charge of eCommerce operations. Therefore, those that are able to boost their online shopping operations must take steps to enhance their online selling capabilities to meet unpredictable surges in demand.
In a time of crisis, businesses must explore the many ways technology can help sustain operations; whether it be in terms of maintaining communications, delivering goods and services, and gearing up for a drastically changed future.
Call our IT experts today and let us know how you want your tech resources to aid you in these tough times.
Published with permission from TechAdvisory.org.
Source.