About Computer Technologies, Inc.
Computer Technologies, Inc. specializes in providing white glove IT services and cost effective solutions to growing small businesses in the Troy and surrounding areas. With our over 30 years of expertise working with growing small businesses, we simplify IT by using only mid to senior level technicians and leveraging heavily documented processes and procedures which allows business owners to concentrate on their growing business and not worry about security of data or experiencing extended downtime.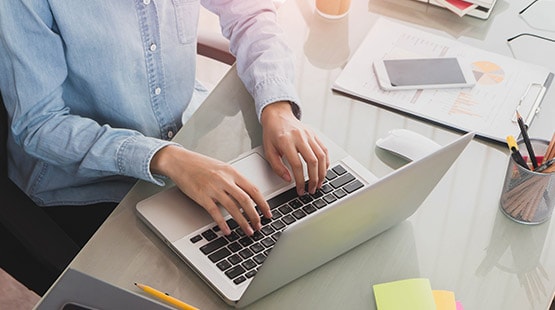 Are You An Ideal Client?
4 Questions To Ask Yourself.
Are You...
A Fast Growing Business: On a growth trajectory and need of technology to support it
Located In Troy And Surrounding Area: Supporting local businesses is our preference
Ready To Invest In IT: Understand that technology is a strategic investment
Looking For Qualified And Seasoned Support: Do not want to waste time with entry-level support staff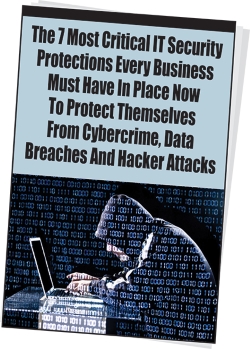 FREE CYBER SECURITY GUIDE!
If you want to have any hope of avoiding a cyber-attack, this is a MUST report: The 7 Most Critical IT Security Protections Every Business Must Have In Place Now To Protect Themselves From Cybercrime, Data Breaches And Hacker Attacks
5 Reasons Why You Should Trust Computer Technologies, Inc. To Support Your Computer Network:
White Glove Support- We deliver only White Glove Support which reflects our commitment to provide the optimal customer experience. We believe this commitment goes hand-in-hand with delivering the technology solutions you need to advance your business.
Fast Growing Small Businesses Specialty- For over 30 years, we have been leveraging our expertise and established policies and procedures to show small businesses how technology can be used to help them grow into secure, sustainable, and profitable companies.
Qualified, Seasoned IT Veterans- Our staff consists highly trained and experienced IT technicians, not customer support representatives, meaning more knowledge and experience to solve problems faster and more effectively because growing businesses don't have time to waste with entry-level technicians.
Always Available- We know the last thing you want is to tell a voicemail about your issue which is why we ensure a live person will answer your call 24/7.
100% Money Back Guarantee- We are the ONLY technical support company that offers a no-risk, 100% money back guarantee.
Meet The Owner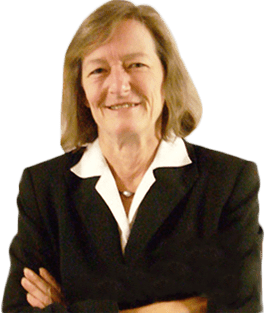 Kim Nielsen is President and Chief Technology Strategist at Computer Technologies, Inc. and author of the book "How to Avoid Being Squeezed By Your 'So Called' Computer Expert". She is CISSP and CCSA certified and in 2014 was accepted as a member of the Department of Homeland Security's Cyber Fraud Task Force (formerly known as the Electronic Crime Task Force) and is a member of InfraGard, a partnership between the FBI and private sector that includes government officials, business executives, and entrepreneurs who work with the government to promote the protection of the country's Critical Infrastructure. Kim also participates on several advisory boards including: The ASCII Group Member Advisory Board, Troy School District's Career and Technical Education Advisory Board and a founding member of the State of Michigan IT Council.
Kim founded Computer Technologies in 1991 in order to help local governments and small businesses simplify their IT. With over 35 years in the IT industry, Kim has gained extensive knowledge and experience in how technology can be used to help small businesses grow into sustainable and profitable companies and help local governments operate more efficiently and within budget. This experience, as well as her willingness to embrace the ever-present changes and challenges of the IT industry, have been instrumental in growing Computer Technologies into one of the premier consulting companies in southeast Michigan.
Satisfied Clients
We Take Pride in Proven Results
You can't afford to do it on your own and CTI gives you what you need at a fair price
Computer Technologies service plans are an efficient and effective service at a known cost every month. The service provided by CTI gives us a very organized and comprehensive outsourced IT service with a personal touch. They monitor our IT infrastructure and the service is expert-level, prompt and courteous.

Extremely knowledgeable, courteous and prompt
I like Computer Technologies not only because they are very knowledgeable but also because they are "like family". They work hard to respond to and resolve our computer problems a.s.a.p! Problems are fixed as efficiently as possible and they are always courteous, prompt, extremely knowledgeable and very affordable. There should be no hesitation to use this company for your technology support needs.

Trustworthy with Peace of Mind
Computer Technologies is an extremely trustworthy IT firm that responds quickly and stays with a problem until it is resolved. Their Liberty Cloud solution provides us with peace of mind knowing our data and network can be recovered and accessed from a backup.