The ASCII Group Appoints Kimberly Nielsen, CEO of Troy, MI Woman Owned Cloud Computing and IT Support Company, to its Member Advisory Board
Troy, Michigan May 29, 2019 - The ASCII Group, a membership-based community of independent North American MSPs, VARs and Solution Providers, has announced the appointment of Michigan-based technology expert Kimberly Nielsen of Computer Technologies, Inc. to its Member Advisory Board. The Board includes a select group of IT professionals from various sectors of technology, who collaborate to provide input on ASCII membership and initiatives.
Comprised of representatives from 15 member businesses from across North America, the Member Advisory Board works with ASCII headquarters on a regular basis to discuss new alliances, member programs, peer-to-peer networking opportunities for members, and overall ways to bring value to the growing membership community. In addition to her industry knowledge and expertise, Nielsen has been a member of The ASCII Group for over 20 years. Read More...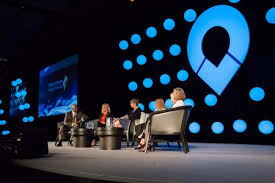 Founder Of Local Troy IT Business, Celebrating 25 Years Of Simplifying Local Government And Small Business IT, Was Honored To Sit On Exclusive Panel
Troy, Michigan June 1, 2016 - Kim Nielsen, founder and president of Computer Technologies, Inc. (www.cti-mi.com), a Cloud Computing Solutions Provider and IT Support Company headquartered in Troy, MI was selected to sit on an exclusive panel on June 1 for Tech Data's Channel Link on Women in the Channel. The honor coincides with the 25th anniversary of Nielsen's company. Other women on the panel included: Linda Rendleman, director at Microsoft Corporation; Linda Weller, president at Info Advantage Inc.; Berinda Post, director of channel sales US/Canada at Brocade and Jennifer Langan, director of mobile computing product marketing for Samsung.
The Tech Data panel dealt with addressing the impact of workplace diversity on a company's sustainability, allowing for more creative business solutions for both businesses and their clients. Data shows that a diverse workforce contributes to direct profit. Nielsen and this Channel Link's panel discussed how to build an environment of inclusion for a diverse workforce. Topics on the addendum included: gender specific challenges; how women in the workplace can gain visibility and exposure; how women can better establish themselves in the company; and in general, how to become a successful businesswoman. Read More...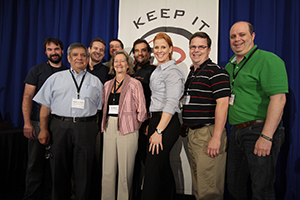 Troy, MI Cloud Computing Solutions Provider and IT Support Company Wins Business Growth Award
Clients Win With The Combined Knowledge and Expertise of the Team
Troy, Michigan August 12, 2013 - Computer Technologies, Inc. (www.cti-mi.com),
a Cloud Computing Solutions Provider and IT Support Company headquartered in Troy, MI is pleased to announce that it was awarded the Robin Robins Producers Club Accountability Group of the Quarter award for Q2 2013.
"We couldn't have done it without the help of my colleagues", said Kim Nielsen, Chief Technology Strategist and Founder of Computer Technologies. "The award is given as a group, and we weren't alone in receiving it. Everyone worked hard at building our businesses this year and it's really starting to show" Nielsen went on, referencing the other members in the group; Jay Parisi of Aegis Technology Partners (www.aegistp.com), Keith Carrizosa of Azure Horizons (www.azure-horizons.com), Bob Milliken of Cascadia Systems Group (www.cascadiasystemsgroup.com), Matt Weaver of Echo Systems (www.echosystems.us), Bob Michie of MetroMSP (www.metromsp.com), Sean Robertson of Strategic Technology Associates, Inc (www.stai.ca) and Kevin Justus of Shoreline Information Technologies (www.shorelineit.com). Read More...