Certifications and Partnerships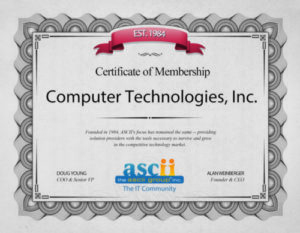 ASCII
The ASCII Group was established in 1984 when a small group of resellers joined together to network and increase their purchasing power and leverage in the marketplace. Today, as the the largest independent group of solution providers in North America, members learn best practices from one another and understand deeply the challenges that are facing businesses today.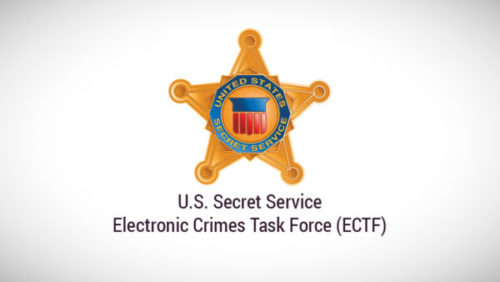 United States Secret Service Electronic Crime Task Force
The Electronic Crimes Task Force (ECTF) is a task force within the U.S. Secret Service that helps in the prevention, detection, mitigation and aggressive investigation of attacks on the nation's financial and critical infrastructures. It also investigates cases that involve electronic crimes. It was created pursuant to the USA PATRIOT Act. The Act mandated the U.S. Secret Service to establish a nationwide network of Electronic Crimes Task Forces (ECTFs). The concept of the ECTF network is to coordinate not only federal, state and local law enforcement but also prosecutors, private industry, and academia.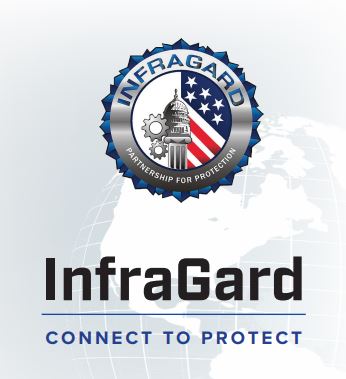 InfraGard
InfraGard is a partnership between the FBI and members of the private sector. The InfraGard program provides a vehicle for seamless public-private collaboration with government that expedites the timely exchange of information and promotes mutual learning opportunities relevant to the protection of Critical Infrastructure. With thousands of vetted members nationally, InfraGard's membership includes business executives, entrepreneurs, military and government officials, computer professionals, academia and state and local law enforcement; each dedicated to contributing industry specific insight and advancing national security. We support Infraguard's mission to protect the United States critical infrastructure and the American people by cultivating communications, collaboration and engagement between the public and private sectors; the alliance unites the knowledge base, work and resources of these stakeholders to migrate threats to national security, improve resilience and strengthen the foundation of American life.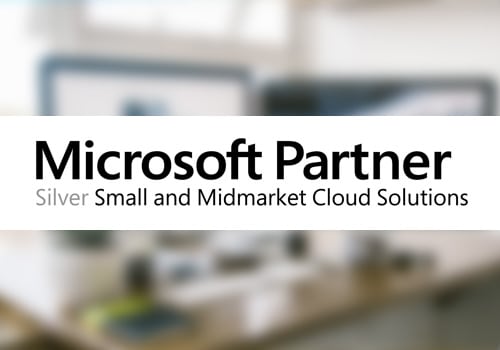 Microsoft Partner: Silver Small and Midmarket Cloud Solutions
Computer Technologies, Inc. has achieved the Microsoft Silver Small and Midmarket Cloud Solutions competency, demonstrating its ability to meet Microsoft customers' evolving needs in today's dynamic business environment. To earn a Microsoft silver competency, partners must successfully demonstrate expertise in the area of Cloud Solutions as evaluated by Microsoft.This Microsoft Silver competency demonstrates our expertise in today's ever changing technology market and proves our knowledge of Microsoft and its cloud products: Microsoft Office 365 and Microsoft Azure. We plan to continue to work with our clients to drive success and digital transformation in their business through the use of the latest technology.