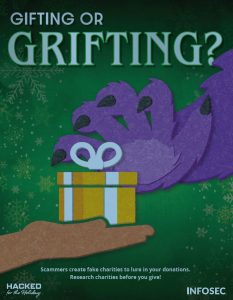 'Tis the season for holiday celebrations and scams!
As retailers deck the halls with amazing deals and limited-time offers, hackers celebrate with their own traditions — trying to trick you into sharing sensitive information in exchange for exclusive holiday deals.
Keep you and yours safe this holiday season with security tips like "Gifting or Grifting?- Scammers create fake charities to lure in your donations.
Research charities before you give!"