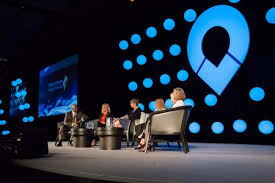 Founder Of Local Troy IT Business, Celebrating 25 Years Of Simplifying Local Government And Small Business IT, Was Honored To Sit On Exclusive Panel
Troy, Michigan June 1, 2016 - Kim Nielsen, founder and president of Computer Technologies, Inc. (www.cti-mi.com), a Cloud Computing Solutions Provider and IT Support Company headquartered in Troy, MI was selected to sit on an exclusive panel on June 1 for Tech Data's Channel Link on Women in the Channel. The honor coincides with the 25th anniversary of Nielsen's company. Other women on the panel included: Linda Rendleman, director at Microsoft Corporation; Linda Weller, president at Info Advantage Inc.; Berinda Post, director of channel sales US/Canada at Brocade and Jennifer Langan, director of mobile computing product marketing for Samsung.
The Tech Data panel dealt with addressing the impact of workplace diversity on a company's sustainability, allowing for more creative business solutions for both businesses and their clients. Data shows that a diverse workforce contributes to direct profit. Nielsen and this Channel Link's panel discussed how to build an environment of inclusion for a diverse workforce. Topics on the addendum included: gender specific challenges; how women in the workplace can gain visibility and exposure; how women can better establish themselves in the company; and in general, how to become a successful businesswoman.
Kim Nielsen, is President and Chief Technology Strategist at Computer Technologies and author of the book "How to Avoid Being Squeezed By Your 'So Called' Computer Expert". She is a Certified HIPAA Security Professional and in 2014 was accepted as a member of the Department of Homeland Security's Electronic Crime Task Force.
Kim founded Computer Technologies 25 years ago in 1991, in order to help local governments and small businesses simplify their IT. With over 35 years in the IT industry, Kim has gained extensive knowledge and experience in how technology can be used to help small businesses grow into sustainable and profitable companies and help local governments operate more efficiently and within budget. This experience, as well as her willingness to embrace the ever-present changes and challenges of the IT industry, have been instrumental in growing Computer Technologies into one of the premier consulting companies in southeast Michigan.
About Computer Technologies, Inc.:
Computer Technologies, Inc., established in 1991, is a cloud computing solutions and network IT support company headquartered in Troy, Michigan. Computer Technologies specializes in helping small businesses and municipalities use technology to increase efficiency, reduce costs and increase profits/stay within or reduce budget. Solutions include cloud computing services, managed services IT maintenance support plans, network support, business continuity and disaster recovery services, managed security systems, hosted email and backup solutions, VoIP phone systems and technology strategic planning. The Company can be reached at www.cti-mi.com or (248) 362-3800.